Hello my lovely travelers!
I thought we might be due for a round up of where U.S. citizens stand in the world of travel right now. We are hearing rumblings of many countries re-opening, but are U.S. Citizens welcome? Is it the summer of "off the grid" domestic travel only? Should we even travel domestically?
A shift in mindset
In the travel days of 'yore (aka 6 months ago), it was relatively easy to book a flight and hotel and trust that those companies were going to provide us the safest and cleanest experience. Our job was to learn a couple phrases in a different language, pack sunscreen, and plan where to get our first meal.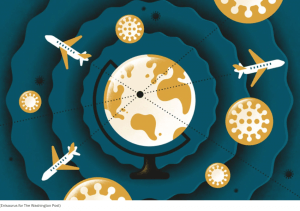 So to approach travel now, in the midst of an ongoing pandemic, we must first realize that the traveler's mindset must be completely shifted. Now, more than ever, the burden of details and precaution is on the individual traveler. The burden is on us to make the smartest decisions for ourselves and our communities at home, but also to recognize the safety needs of the communities we want to visit.
The second part of shifting our mindset as travelers is to acknowledge what level of tolerance we have for potential risk and disruptions. If you *know* that you have high travel anxiety and easily panic when things don't go to plan, now is definitely not the time to make any plans outside of your region. The further you go from home, the more risk for disruption you'll experience. Airlines will take time to recover from COVID-19 and are frequently changing their schedules and cancelling flights; you could be asked at your destination to adhere to certain COVID-19 guidelines you hadn't heard about before; you could get sick and be asked to quarantine in that destination or at home for up to 14 days. Or best case scenario, all would go smoothly! But the thing we have to consider is how well we would handle the worst case scenarios.
What are the Center for Disease Control (CDC) and State Department saying? 
To me, it is most important that we follow the advice of the CDC so we can squash this virus (or at least, get ahead of it) and get back to traveling worldwide ASAP. It is still strongly recommended by the CDC to minimize any nonessential travel, domestic and abroad. We are still in a pandemic and, until there is a vaccine, there is no way to fully eliminate the risks of contracting and spreading COVID. Under the State Department, we are still under a "Level 4: Do Not Travel" Global Health Advisory which means you could be subject to a mandatory quarantine upon return, if you choose to travel.
There are a handful of international destinations open to U.S. citizens now and I'll go into detail about those later in this post.
So probably a no-go on international travel for now, but what about domestically? 
Domestic travel is possible, but still takes a good amount of consideration. The CDC's website has a great little checklist of things to talk yourself through before choosing to leave your local community.
Is COVID-19 spreading where you're going?
Is COVID-19 spreading in your community?
Will you or those you are traveling with be within 6 feet of others during or after your trip?
Are you or those traveling with more likely to get very ill from COVID-19?
Do you live with someone, or see someone frequently, who is more likely to get very ill from COVID-19?
Does the state or local government where you live, or at your destination, require you to stay home for 14 days after traveling?
If you get sick with COVID-19, will you have to miss work or school?
If you've gone through that list and feel safe moving forward with a trip, let's take it to the next step!
Inclusive and secluded travel
The safest, lowest risk type of travel is what I like to call "inclusive and secluded" travel. It minimizes your points of contact in transit to your destination and keeps you secluded while you are there. Nature is our best friend (especially during COVID-19) and getting there with the fewest points of contact as possible is #goals.
Some examples:
Rent a house within a few hours' drive from where you live that has 1) a pool, 2) private access to a beach, 3) restaurants nearby that deliver food (or even better, bring all of your groceries to cook), and 4) all the amenities you and your crew will need.
Drive to a nearby camping or "glamping" spot for a long weekend
Go "off the grid" and rent a yurt in the middle of a National Park, why not!
Some favorite websites and articles for inspiration:
Flying vs. driving
Driving and road trips are generally the most low-risk, socially distant method of transportation. You have almost complete control over who you are in contact with, where you stop, and the level of cleanliness. Some things to consider: how many stops will you have to make? Where will you be sleeping? How many points of contact will this add, and are you able to stay 6 feet from anyone you come in contact with? Gas stations are not the most notoriously clean places so bring Clorox wipes, gloves, your mask, and don't let up on your "rules" the further you get into your road trip. These trips will also involve research to see local and state government restrictions (AAA has a map for that!).
If your destination involves a multi-day road trip and a lot of points of contact, flying could be a safer option, but it is still not recommended. There are significantly less things in your control – airport crowds, how many people are on the flight, the thoroughness of cleaning that the crew did that day, who is next to you on the flight, etc. However, major airlines have taken extreme measures to enhance their cleaning processes. Many have upgraded their HEPA filters to capture 97% of all airborne bacteria, viruses, etc; are limiting onboard service and contact with the customers; and will require and enforce the wearing of masks for the duration of the flight. Some airlines are doing better at this than others (tip: don't fly a budget airline right now). Real talk, I have only heard good reports about Delta so far.
If you are in a position to risk flying, wipe down your area before sitting down, bring disposable gloves, don't touch your face, and thoroughly wash your hands after touching anything that isn't on your body, basically. But luckily, you don't have to worry too much about the air circulation being the problem.
A good read: Coronavirus FAQs: How Risky Is It To Fly? Is There Any Way To Reduce The Risks? 
Traveling abroad
There are a handful of countries that are opening their borders to U.S. travelers, which I will list below. Keep in mind, these restrictions are likely to change quickly and often, so always check with the local government before planning. You can expect a "no mask = no service" policy most places you go.
At this point it is strongly discouraged by the CDC to travel abroad for anything nonessential. Many countries are opening their borders out of necessity to their economy, which definitely makes sense. However, it is important we keep in mind that this doesn't mean the locals are necessarily excited about allowing foreigners from hot spots (the U.S.) to enter again. The healthcare infrastructure of smaller and poorer countries could be decimated by an influx of COVID-19, so it is important we practice extreme caution if traveling abroad.
Additionally, just because you can go, doesn't mean it is "normal" or simple. For example, Cambodia is charging $3,000 USD per visitor to cover testing, potential isolation, and healthcare and Jamaica requires U.S. citizens to apply for a COVID travel visa ahead of time, while implementing strict rules within the country.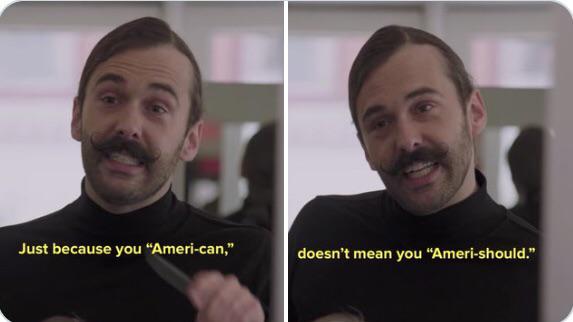 If you're a resilient traveler not bothered by disruptions; have a knack for self-awareness, seclusion, and cleanliness; have job flexibility; and the ability to quarantine upon return, here are some countries open to Americans that offer a direct flight. I've added basic notes about COVID, but other restrictions may apply.
A PCR test = a real-time polymerase chain reaction molecular swab test. Google places near you – some Minute Clinics and CVS provide this.
As much as I want to jet across the world and trust my type-A sanitizing abilities and distancing skills, for the time being, I am going to stay local and regional and focus on racking up my credit card travel points for an epic adventure as soon as it is safer.
Before booking any trip, My World Travel recommends you talk to your doctor and follow health officials' guidance, and research local travel restrictions. 
Resources
To stay up-to-date with various countries' and states' requirements, Clint Henderson with The Points Guy has put in some serious work creating a country-by-country and state-by-state guide to coronavirus recovery. You can also check the State Department Travel website and google the destination's local chamber of commerce or tourism page.
Please reach out to me at katie@myworldtravelco.com if I can help you at all!