Travel Insurance can be a tricky subject and it is important to know that every travel insurance company and policy is different! But these are the main details to help you approach the process with confidence!
OVERALL: Think of travel insurance like a mixture of health insurance and a 24/7 hotline if something major and unpredictable happens while you're traveling. At its most basic level, it is like international health insurance that helps you get home or stay at home, with a couple bells and whistles. From there, you can always pay more to have additional coverage and flexibility.
1. The basic use of travel insurance is to cover the costs of your trip and unforeseen hassles or expenses while traveling. It helps me to understand what can be covered by breaking it into two categories: before the trip and during the trip.

—– A. Before the Trip – Trip cancellation. If a covered reason* keeps you from being able to take the trip, the trip insurance policy will cover up to 100% of the nonrefundable costs you've put into the trip. (examples: your fiancé breaks his leg a week before your honeymoon and you have to cancel // a family member is seriously ill or dies // you are sick and cannot travel // etc). You will need to show proof.

—– B. During the Trip – This is where the policies can really shine and jump to the rescue.
Part 1 – Nuisances – If your bag gets lost, if your flight is significantly delayed, if a
flight gets cancelled, if you miss a connection, etc. then your trip insurance policy
will be available to help and get you reimbursed a per diem to cover lost items, or
get you a hotel, or get you on a new flight.
Part 2 – Trip Interruption – If a covered reason* (i.e. medical emergency, death in
the family, etc) takes place during your trip, you'll have the option for
reimbursement of the remaining number of nights on your trip and assistance
getting you home as quickly as possible.
Part 3 – Medical / health coverage – If you get sick or hurt while traveling, your
travel insurance representatives will get you to a hospital or clinic for treatment,
and then if necessary get you back home. At its worst, it covers accidental death,
dismemberment and repatriation of your remains. *shudders*

2. Covered reasons* – One of the most common misconceptions about travel insurance is that it covers absolutely every reason you may want to cancel your trip, or any risk you may encounter while traveling. It doesn't. If a situation isn't named in your policy, it's not covered. Here are some of the main covered reasons you'll see across insurance companies:
A terrorist event happens at your destination within 30 days of the day you're scheduled to arrive.
The insured traveler, traveling companion or a family member suffers a serious covered illness or injury.
The insured traveler, traveling companion or a family member dies.
You or a traveling companion are terminated/laid off from your job through no fault of your own, after your effective date of coverage, after working there at least 12 continuous months.
Your airline, cruise line or other carrier ceases services for at least 12-24 consecutive hours due to a strike, natural disaster, bad weather or FAA-mandated shutdown.
You need to attend the birth of a family member's child.
Your destination is rendered uninhabitable because of a natural disaster, fire, flood, burglary or vandalism.
You or a traveling companion is in a traffic accident on the way to your point of departure, and you or the traveling companion need medical attention or the car needs to be repaired because it's not safe to drive.
A natural disaster renders your home or your destination uninhabitable.
You or a traveling companion legally separate or divorce after your insurance effective date but before your scheduled departure date.
A legal obligation, such as being called for jury duty or to appear as a witness in court
3. Do those covered reasons not seem to address what you're most worried about? Need more flexibility? Enter: Cancel for Any Reason policies. These plans cost more and give you the flexibility to cancel for any reason!! HOWEVER: they never cover 100% of nonrefundable costs. It's usually in the 50%-75% coverage range. Not an end-all-be-all solution, but good for trips you've put a lot of money into.
4. COVID – Repeat after me: fear of COVID is not a covered reason for trip cancellation. Contracting COVID at home or abroad, however, can be covered by some policies more recently. Look for these specifically, or purchase a Cancel for Any Reason policy if you're nervous you may need to cancel. From Allianz's website: Claims due to known, foreseeable, or expected events, epidemics, government prohibitions, warnings, or travel advisories or fear of travel are generally not covered (coverage can vary by state.)
5. Add-ons – trip insurance companies are getting more and more in-tune to modern travel. Some insurance policies will offer add-ons to tailor your policy perfectly to your trip. Some examples of upgrades:
Accommodation Rental Protection
Destination Wedding Protection (for guests only)
Adventure Sports Protection
6. The best time to book travel insurance is within 14-21 days of your first trip purchase (i.e. your flight or your accommodation). If you purchase after this initial timeframe, you will have less coverage available to you, and possible need to pay a premium.
7. The cost depends on age, total trip cost, which type of policy, etc., but generally I've seen policies cost between 5%-8% of the total trip cost.
8. My favorite website to use as a "marketplace" of trip insurance options is www.insuremytrip.com. They make it super simple to compare plans, email them to yourself and others, and choose which types of coverage you're looking for. The process of booking is not hard at all!
9. BUT WAIT!!! You may already be covered to a certain extent!!! Check your healthcare coverage to see if it kicks in in other countries. This will help you see what you need covered. And did you know that some credit cards overlap this coverage? My Chase Sapphire Reserve card has an extensive travel insurance policy built in, if I book the trip using that card. Your homework: Take a couple hours and research what your health plan covers and what your credit card insurance covers. Does it cover you in different states? Abroad? What's the limit? How do you go about contacting them when needed? Do they have notoriously long hold times or is it quick?
10. Most importantly — take the time to read through the entire policy before purchasing, then you'll be good as gold and be able to use the policy to the fullest to help you have a smooth, safe trip! Many policies have a 10-15 day "free look" period where you can review your purchased policy; if you're not satisfied, then you can cancel the policy and receive a refund.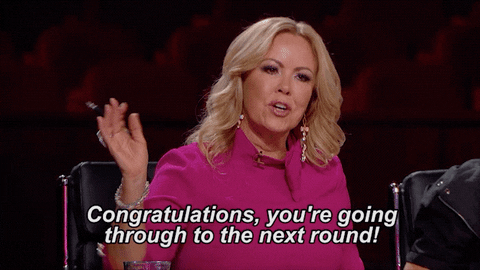 Consider that a tough topic partially TACKLED! You made it to the end! Let me know what questions you have at katie@myworldtravelco.com and I can always update this to be more specific!