"Katie was everything we could have asked for in a travel agent. She gave us options, knew what we were going for, and was willing to help us have the best trip possible even if that mean's texting her in a panic at 3:00 AM. Our trip would have been nothing without her."
 – Benjamin Rich | Folegandros, Greece
"Katie did a terrific job managing my group of 18 and my second group of 11 with multiple locations, tours, activities, wineries, shopping, transportation and restaurant reservations."
– Anne Hollan | Rome, Florence & Sorrento, Italy
"Katie's organizational skills are over the top. Every hotel, flight and even ticket reservations were made ahead of time by Katie. A completed itinerary and all confirmations were bound into a book for us to easily refer to and use while traveling."
– Marlene Sallee | Budapest, Hungary & Split, Croatia
"Apparently I've been doing things wrong all my life! Working with Katie and My World Travel made travel arrangements so easy and pain free I'm ready to plan my next trip before I've even left for this one."
– Jimmy Flaherty | Kigali, Rwanda
My World Travel
Building Culturally Enhanced Adventures
My World Travel is designed to build customized, cultural itineraries to anywhere in the world for you or your group's next adventure. My goal is to offer the resources for an efficient planning process, while providing thorough research of the destination based on your travel interests and budget. Beginning at any point in the planning process, My World Travel will carry the weight of the planning, coordinating, and scheduling, and may only require you to say "yes" or "no" to a beer garden bike ride in Munich, to a river rafting trip in Colorado, or to a "midnight sun" boat ride in Norway.
This service caters to travelers of all varieties—from leisure, to corporate, to adventure, to educational. With an eye for fun, comfort, and cultural immersion, My World Travel aims to design an itinerary with a few (or a lot of) activities to acquaint yourselves with the authenticity of your destination culture. You will embark on your adventure equipped with an itinerary, a 24/7 contact, and maybe even a cheat sheet of 10 words you should know for your trip.
To get started, fill out the Survey under the "Let's Plan!" tab and let's build Your World together!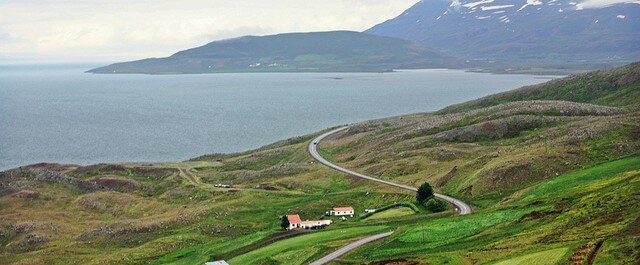 Leigh Mascolino | Ring Road, Iceland
Dates of travel: June 11-19, 2016
Your experience: We had a fantastic experience! Katie's itinerary was super helpful and everything went very smoothly…